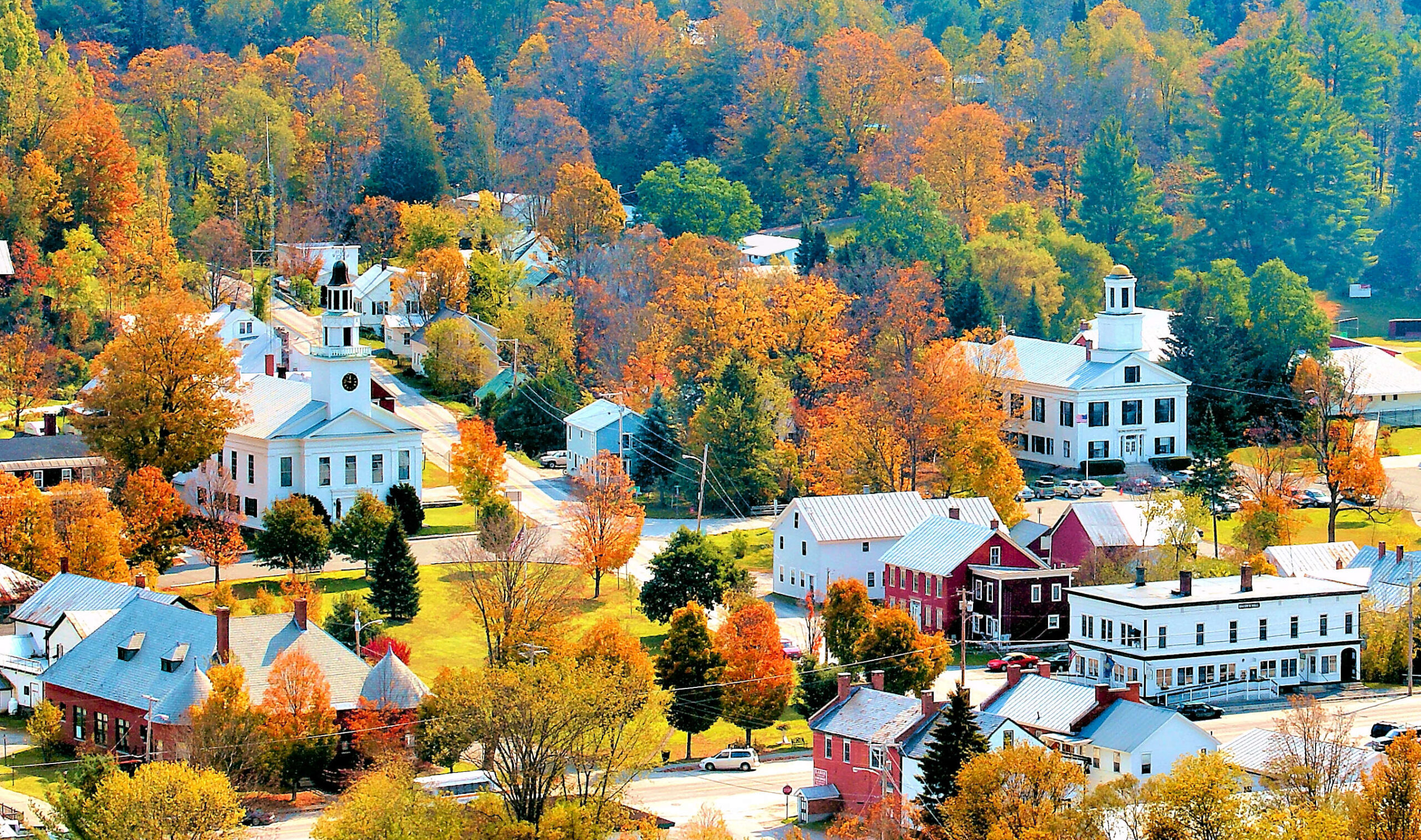 Chelesa, Vermont
A town in Orange County, Chelsea serves as the shire town (county seat). Founded on August 4, 1791, the town has a rich history and notable residents. As of the 2020 census, Chelsea had a population of 1,233.
The town of Chelsea is known for its charming and historic village center, which was recognized in 1983 by the National Register of Historic Places as the Chelsea Village Historic District. This designation highlights the town's well-preserved architecture and cultural significance. Additionally, two standalone structures in Chelsea, the Congregational Church of Chelsea and the Moxley Covered Bridge, are also listed on the National Register.
Chelsea is nestled in a river valley in central Vermont, with the First Branch of the White River flowing through the town. The town covers a total area of 39.9 square miles (103.4 km2), consisting of 39.9 square miles (103.4 km2) of land and a small portion of water spanning 0.04 square mile (0.1 km2).
One of the unique features of Chelsea is its two commons, or greens, located in the village center. These open spaces serve as gathering places for the community and contribute to the town's character. The surrounding landscapes of Chelsea showcase the natural beauty of Vermont, with rolling hills and scenic vistas.
Throughout its history, Chelsea has been home to notable individuals, including Vermont Governor F. Ray Keyser Jr, Vermont Governor & Senator William A. Palmer, Wisconsin Senator William Freeman Vilas, and Congressman and New York Governer John Young. Their contributions have shaped both the town and the broader region.
Overall, Chelsea, Vermont offers a blend of historical charm, a close-knit community, and picturesque landscapes, making it an appealing place to live or visit in Orange County, Vermont.